BioGRID ORCS Version 1.1.12 Released
The BioGRID ORCS curated CRISPR database has been updated to include CRISPR screens from a total of 266 different publications. These additions bring the total number of curated CRISPR screens in our database to 1,592 encompassing 86,000+ genes, 745 different cell lines, 127 different cell types, and 23 different phenotypes across 4 different organisms (Human, Mouse, African Green Monkey, and Fruit Fly). Additionally, we've curated 53 coronavirus-related screens including 24 specifically for SARS-CoV-2 (COVID-19).

New curated data are added to our CRISPR Database in curation updates on a regular basis. For a more comprehensive breakdown of our numbers, check out our latest statistics. To download these CRISPR data, visit our download page or utilize our web service.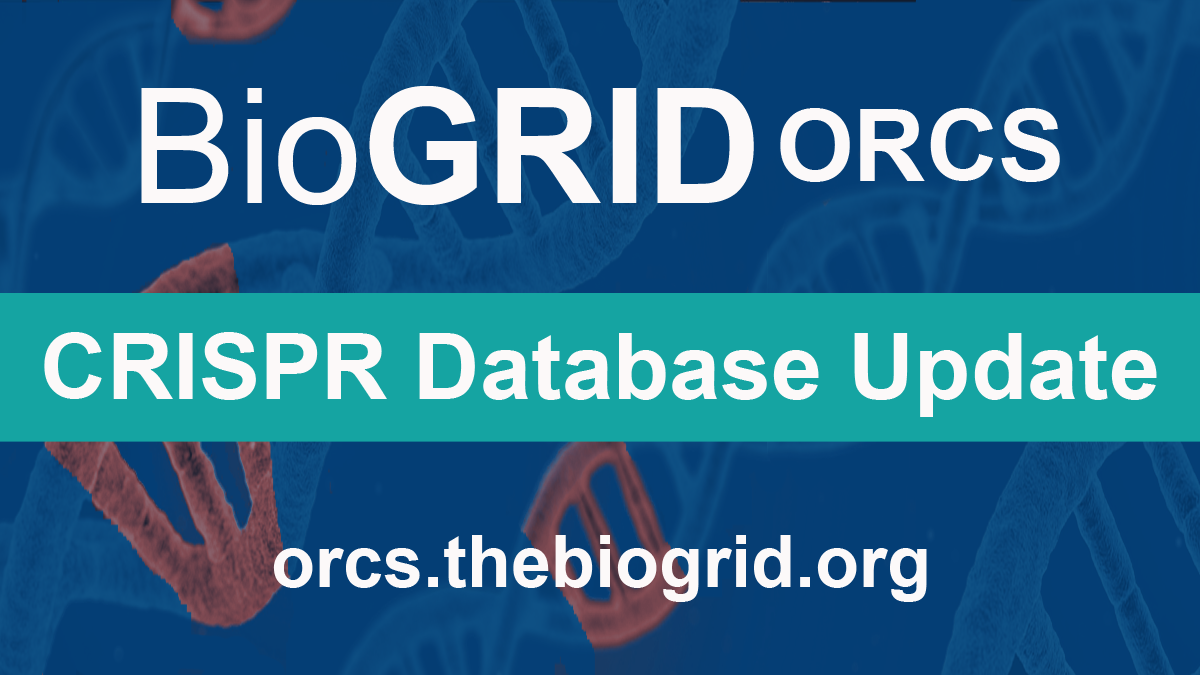 May 4th, 2022 - 03:47 AM